Rema and Wizkid, both Nigerian singers, are currently on the rise online, thanks to Shatta Wale's influence.
Shatto Wale pounced on Rema after he said he wanted 10 Ghanaian women to help him relax.??
The 'Soundgasm' singer told his Twitter followers yesterday, December 29th, 2021, that he will need special treatment from Ghanaian girls when he lands in Ghana.
According to Ghanian dancehall star Shatta Wale, Rema's tweet is a total disrespect to Ghanaian women???? In response, he tweeted the following:
Reminding Shatta Wale that he was being teased, Rema responded an hour later with a verse from his 2020 hit song WOMAN, stating "I too like woman.
??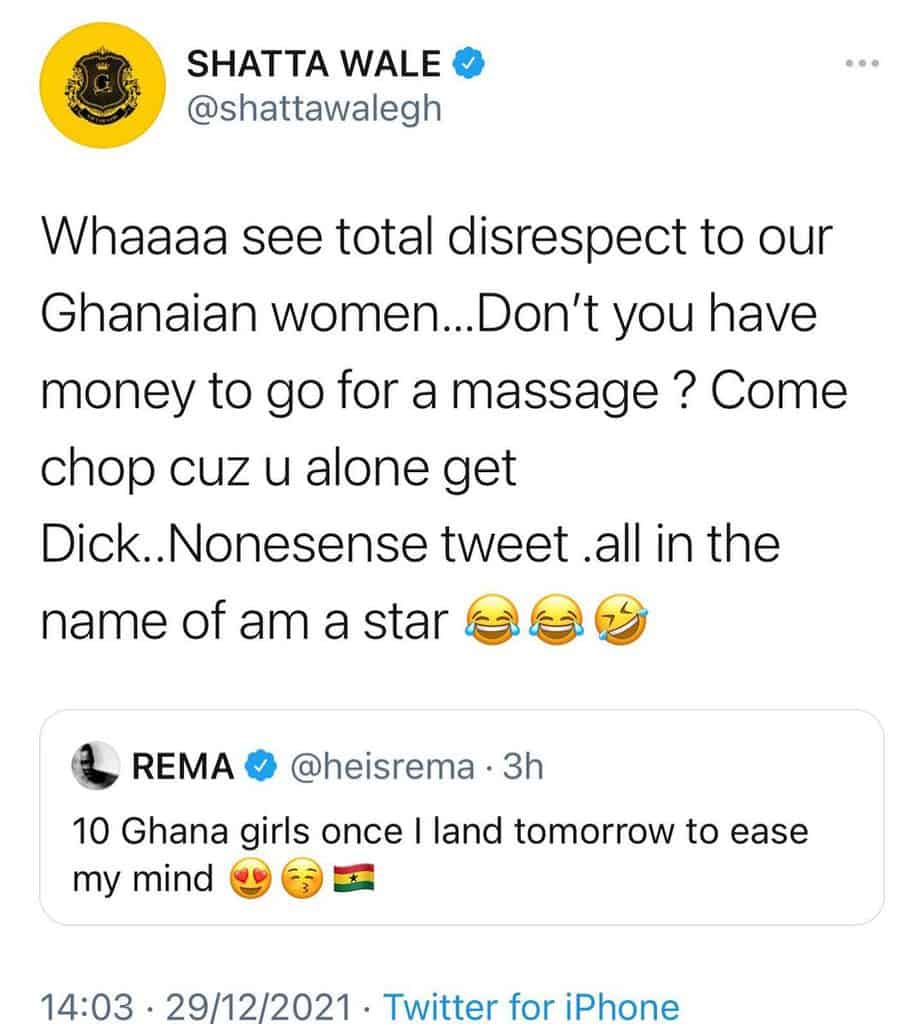 Shatta Wale insulted Nigerian musicians at his sold-out stadium 'Freedom Concert,' just a few days ago. So, "F*ck Nigerian Artists"; they said I couldn't fill my stadium; I don't look up to any stupid Nigerian artiste, etc., etc. (Click Here for More).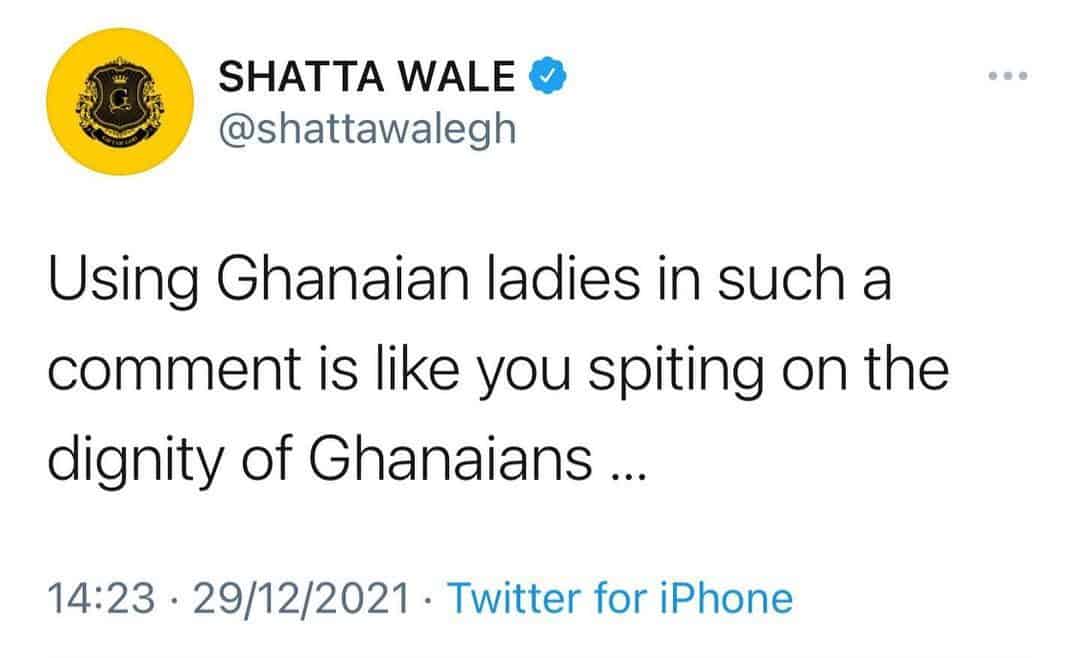 Shatta Wale's 'yarns and rants' are addressed by Wizkid, who is performing at the annual Afrochella Concert in Ghana this year. I got a message for you tonight, me I don't care whether you are white, brown and purple; I will show you the same love I give my brothers and sisters, it is one Africa… Ghana, Nigeria and Kenya we are all the same people…' Big Wiz said.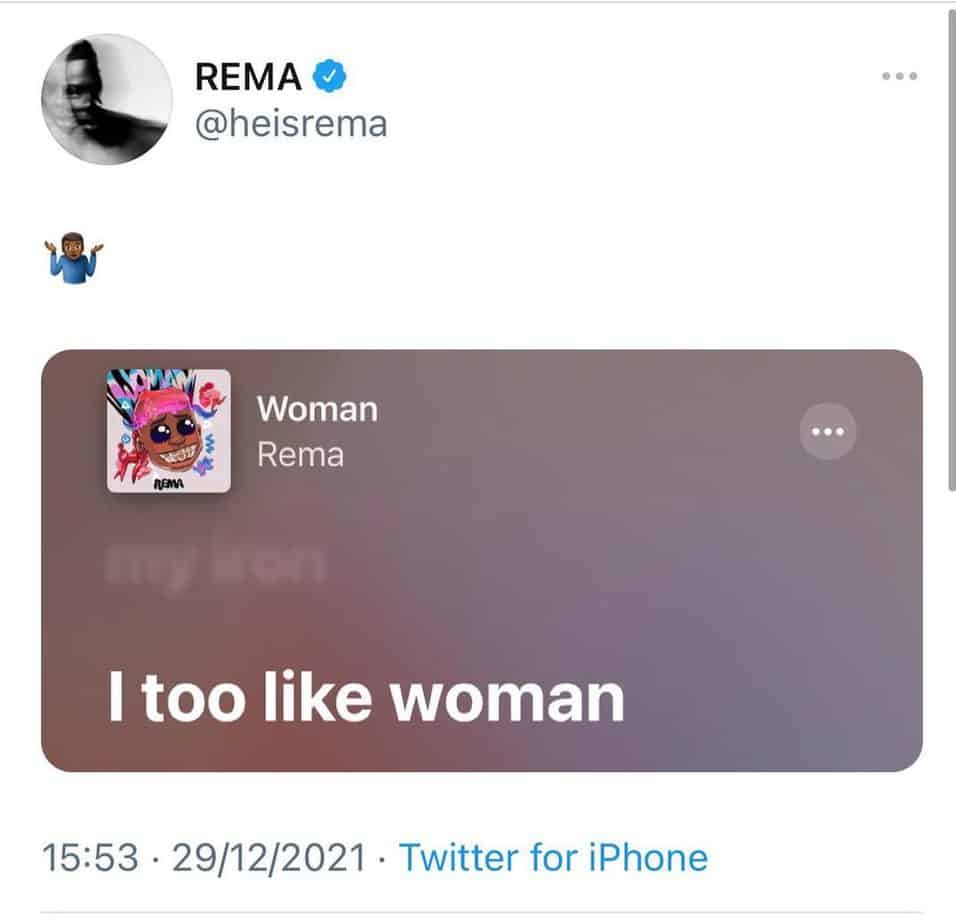 Below is a video.
View this post on Instagram